Cast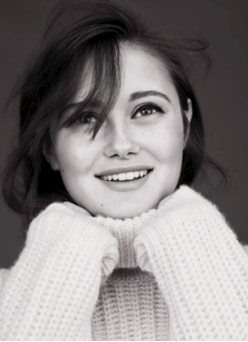 Ella Purnell (MACKENZIE)
Born on September 17, 1996 in London, England, Ella can currently be seen playing the young Angelina Jolie in Disney's Maleficent and will also appear in the lead role of the feature film Wildlike.  Ella's also due to portray a young Jane in the upcoming remake of Tarzan. In 2008, she beat hundreds of other girls for a role in Oliver! at the Theatre Royal, Drury Lane in London. She was one of only a few girls chosen to appear in the children's ensemble and remained in the show for a year. Her previous credits include Kick Ass 2, Intruders, a co-starring role in Ways To Live Forever and as a young version of Keira Knightly's character Ruth in Never Let Me Go, based on the acclaimed book by Kazuo Ishiguro. Ella was named one of Screen International's Stars Of Tomorrow. She has also appeared as one of English Vogue's "Young Meteors" and Teen Vogues "Young Hollywood". More recently Ella can be found in V Magazine, GQ, Flaunt, Tatler, Teen Tatler, Wonderland, Lulu, Dazed and Confused, Union and 1984. Ella is also an active member in the National Youth Theatre group.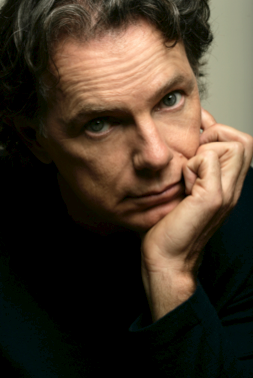 Bruce Greenwood (RENE BARTLETT)
Bruce Greenwood is a Canadian actor and producer known for numerous films such as I, Robot (2004), Star Trek (2009) and Flight (2012). He was last seen in Universal's Endless Love (2014), and he will next be seen in Andrew Niccol's Military drama-thriller Good Kill opposite Ethan Hawke.  Greenwood's other noteworthy film credits include Déjà Vu (2006), a famous portrayal of JFK in Thirteen Days (2000) and Todd Hayne's I'm Not There (2007).  Greenwood also enjoys a diverse and successful career in television.  He has starred in shows such as ABC's Horror/Drama series The River and HBO's John From Cincinnati.  Bruce has been married to Susan Devlin since 1985.  They divide their time between homes in Los Angeles and Vancouver.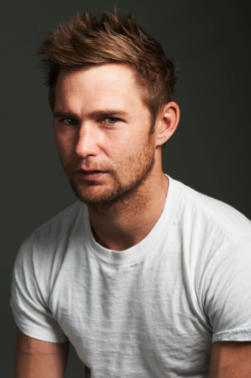 Brian Geraghty (UNCLE)
Brian Geraghty's unique combination of intensity and appeal has made him a favorite of auteurs and A-listers alike. While perhaps best known for his role as the tightly-wound bomb specialist in Kathryn Bigelow's Oscar-winning film THE HURT LOCKER, Geraghty also popped as the co-pilot turned religious zealot in Robert Zemeckis' much-lauded drama FLIGHT, opposite Denzel Washington. His resumé lists such esteemed and eclectic collaborators as Martin Scorsese, Sam Mendes, McG, Jake Paltrow, Carlos Cuaron, playwright Jessica Goldberg and indie darling Kyle Alvarez. Last year, Geraghty joined the pedigreed cast of Martin Scorsese's BOARDWALK EMPIRE as "Warren Knox," a rookie FBI agent whose baby face and Midwestern charm mask his true nature as a vicious, unhinged sociopath - and Season Four's most diabolical villain. He can currently be seen working alongside Liev Schreiber on the second season of Showtime's drama series RAY DONOVAN.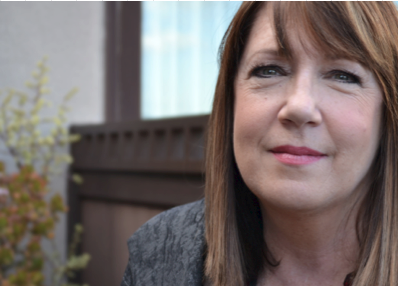 Ann Dowd (JEANIE)
Ann Dowd's illustrious acting career spans across television, film, and theater. Her on screen experience includes films such as Marley & Me (2008), Compliance (2012) and Side Effects (2013). She was most recently in the film Gimme Shelter (2013), and will next be seen in St. Vincent De Van Nuys opposite Bill Murray.  Dowd appeared as a series regular in the television series, Nothing Sacred and she has also had recurring roles on Freaks and Geeks, The Education of Max Bickford, and Third Watch.  As an onstage performer, Dowd has appeared in several Broadway shows including Candida and Ian Rickson's production of The Seagull.  She won the 1993 Clarence Derwent award for Candida, in addition to the 1987 Joseph Jefferson Award for Actress in a Supporting Role for The Normal Heart.  Ann and her husband have three children and live in New York City.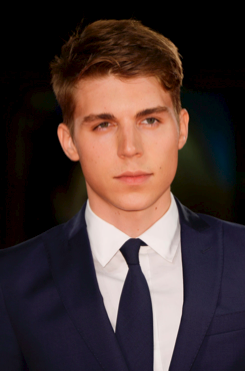 Nolan Gerard Funk (TOMMY)
The Canadian born actor Nolan Gerard Funk originated the role of "Conrad Birdie" in BYE BYE BIRDIE on Broadway.  He starred as bad boy Collin for season three of MTV's hit show AWKWARD and recurred as Hunter, the steroid addicted captain of the Warblers on GLEE (FOX) singing controversial song choices such as WHISTLE.  He played the tormented lover to Lindsay Lohan's very fatal femme fatale in the very controversial Bret Easton Ellis and Paul Schrader's THE CANYONS (IFC) for which he attended the Venice Film Festival. He suited up to play mercenary Luna opposite Vin Diesel in the box office hit Sci-if movie RIDDICK (Universal).  His first break came when cast as the starring role in the film SPECTACULAR! for Nickelodeon.  With an avid teenage following, He played opposite Jennifer Lawrence in Relativity's HOUSE AT THE END OF THE STREET.  He can also be seen in the upcoming season of ARROW and fun fact, is the face of Versace in conjunction with Lady Gaga.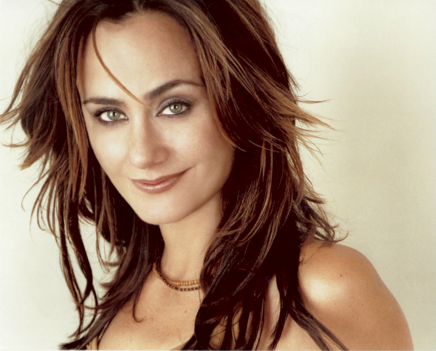 Diane Farr (MOM)
Diane Farr is most known for her work as Megan Reeves on CBS's NUMB3RS and as firefighter Laura Miles on FX's RESCUE ME. It was her early work as the female voice of "Yes you can do that," in over 200 episodes of LOVELINE that made her whisky soaked voice so familiar. Farr has starred in in both comedies and dramas over two decades in television as well as published two international best selling books. Her latest book, KISSING OUTSIDE THE LINES is being made into a TV series Farr will star in. Diane also has a syndicated newspaper column for the Herald Tribune she took over for Dave Barry and she contributes to FunnyOrDie.com.
CAST Credits
RENE BARTLETT………..Bruce Greenwood
MACKENZIE…………Ella Purnell
UNCLE………Brian Geraghty
TOMMY…….Nolan Gerard Funk
JEANIE………Ann Dowd
MOM…………….Diane Farr
Blain……….Teddy Kyle Smith
Masafumi……………..Tom Okamoto
Josh (Pilot)……………….Leo Grinberg
Ide…….……Yasushi Kakizaki
Outdoor Store Clerk…………Ossie Kairaiuak
Lodge Waiter………Mark Cirniglairo
Tommy's Friend…………Bradford Jackson
Tommy's Friend…………Erick Robertson
Ferry Ticket Clerk…………Jerri Young
Old Man Playing Cards…………..John J. Cox
Dad (in photo)…….Josh Leonard
Man with Alaskan Malamute…………..Russell Peterson
Alaskan Malamute…………..Skadi
Grizzly Bear…..…Joe Boxer the Brown Bear